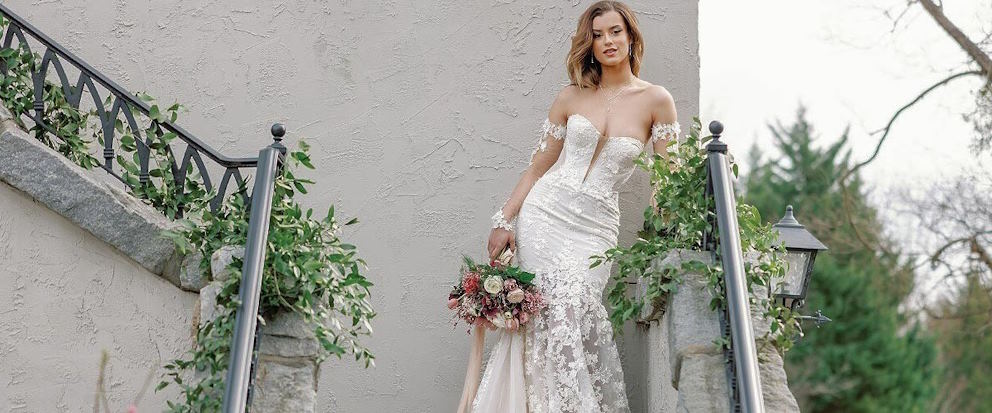 Your wedding day is one of the most special and memorable occasions of your life, and choosing the perfect wedding dress is an essential part of creating your dream wedding. With countless styles, silhouettes, and details to choose from, finding the right dress can be overwhelming. Here is a comprehensive guide to choosing the perfect wedding to help you navigate the process and find the dress that makes you feel like a bride.
Do Your Research
Take the time to research different wedding dress styles, silhouettes, and designers. Look through bridal magazines, browse online galleries, and save images of dresses that catch your eye. It will help you better understand the styles you prefer and the overall look you want to achieve.
Set a Budget
Before shopping, determine your wedding dress budget. It will help you narrow your options and focus on dresses within your price range. Consider alterations, accessories, and additional costs when setting your budget.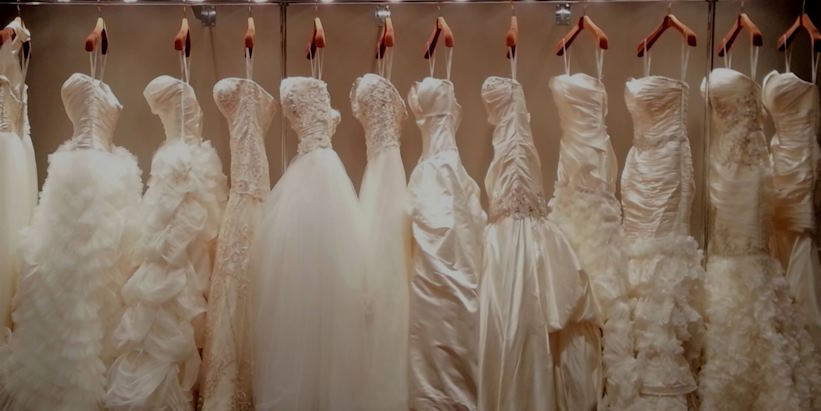 Consider Your Wedding Theme and Venue
Your wedding theme and venue can influence the dress style that best complements the overall aesthetic. For example, a beach wedding might require a lightweight and flowy dress, while a formal ballroom affair requires a more structured and elegant gown.
Body Shape and Personal Style
Consider your body shape and style when choosing a wedding dress. Different silhouettes flatter different body types, so finding a style that enhances your best features and makes you feel confident is important. Try on various silhouettes, such as ballgown, mermaid, A-line, or sheath, to see what suits you best.
Try on a Variety of Dresses
Be open to trying different styles of wedding dresses, even ones you may not have initially considered. Bridal consultants are experienced in finding dresses that flatter different body types, so trust their expertise and allow yourself to explore different options.
Focus on Comfort
While you want to look stunning on your wedding day, comfort is also essential. Remember that you'll be wearing the dress for several hours, so consider the weight, fabric, and ease of movement when deciding.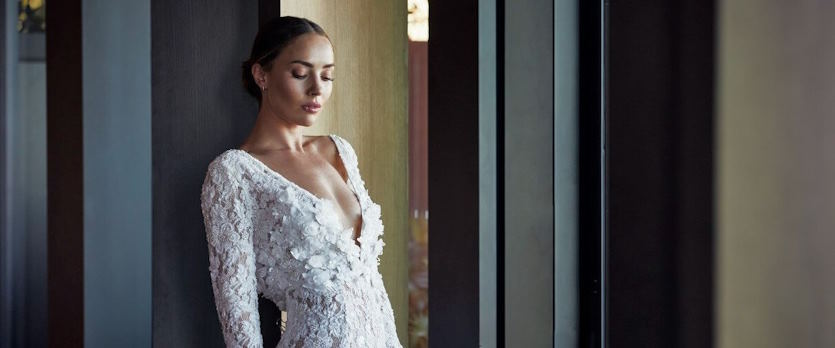 Bring a Trusted Companion
Bring someone whose opinion you trust, such as a close friend or family member, to your dress fittings. They can provide valuable feedback and offer support during the decision-making process. However, remember that the final choice should be yours, as it's your day and dress.
Don't Forget Alterations
Weddings require alterations to ensure the perfect fit. Find a reputable sewist or tailor who specializes in bridal alterations. Schedule fittings well in advance to allow enough time for any necessary adjustments.
Accessories and Finishing Touches
After choosing your wedding dress, consider the accessories that will complete your bridal look. Veils, headpieces, jewelry, shoes, and a bouquet can enhance the overall style and add a personal touch. Choose accessories that complement your dress and reflect your style.
Trust Your Instincts
Trust your instincts when choosing your wedding dress. If a dress makes you feel like the most beautiful version of yourself and aligns with your vision for your special day, it's likely the right choice. Don't be swayed by trends or outside opinions—follow your heart.