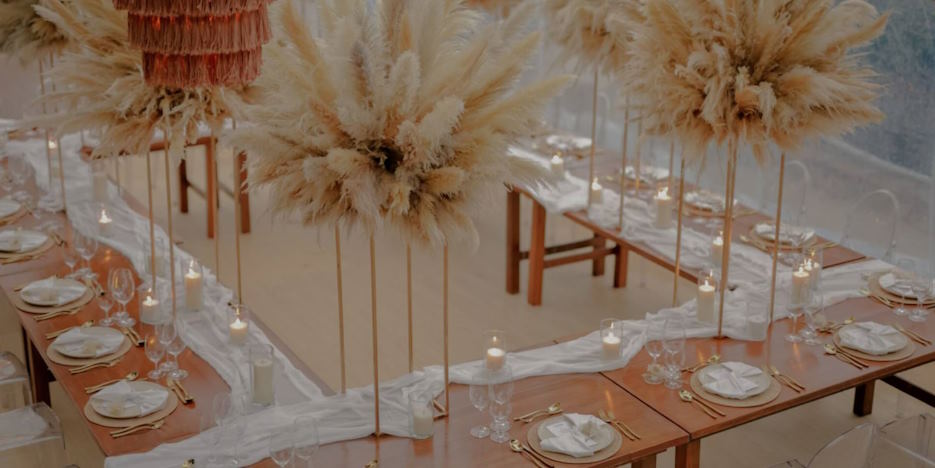 Regarding wedding decor, couples increasingly want to transform their venues into enchanting fairy tale settings. Incorporating whimsical elements, romantic details, and imaginative touches can create a magical atmosphere that adds charm to your special day. Here are some wedding decor trends to help you turn your venue into a fairy tale setting:
Hanging Installations
Create a captivating visual display by incorporating hanging installations throughout your venue. Think lush floral arrangements, cascading greenery, or whimsical lighting fixtures suspended from the ceiling. These eye-catching installations add depth and elegance to the space.
Garden-Inspired Florals
Embrace a romantic and ethereal vibe with garden-inspired floral arrangements. Use abundant soft, pastel-colored flowers, such as roses, peonies, and hydrangeas, to create cascading centerpieces, bouquets, and floral arches. Incorporate greenery and natural elements like branches and vines for an organic feel.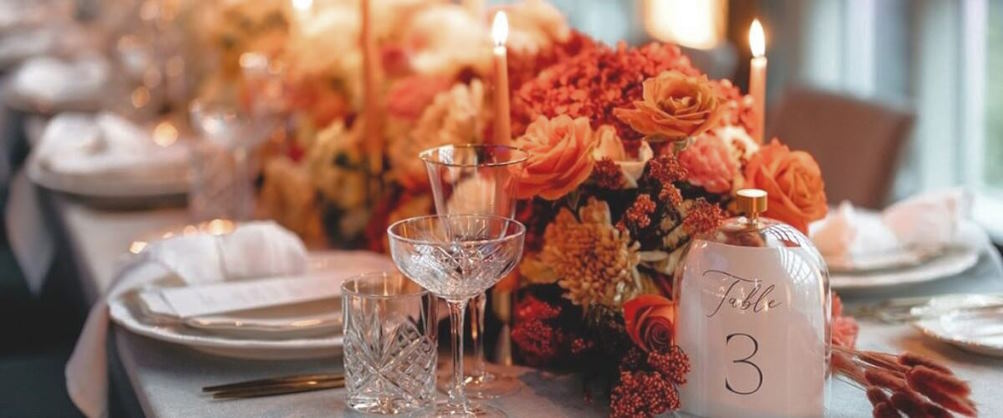 Candlelight Ambiance
Set a romantic ambiance with the warm glow of candlelight. Use an array of candles, including pillar candles, tea lights, and lanterns, to create an intimate and magical atmosphere. Place them along the aisle, on tables, and around the venue to add a touch of enchantment.
Fairy Lights and Twinkling Accents
Incorporate fairy lights and twinkling accents to create a magical atmosphere. Wrap fairy lights around trees, drape them from the ceiling, or use them to line pathways. Incorporate other shimmering elements like sequined tablecloths or metallic accents to add a touch of sparkle.
Whimsical Backdrops
Create enchanting backdrops that transport your guests into a fairy tale setting. Consider using a floral wall, a flowing fabric backdrop, or a decorative arch adorned with greenery and flowers. These backdrops provide the perfect photo opportunities and set the stage for a dreamy ceremony or reception.
Vintage and Antique Elements
Infuse your decor with vintage and antique elements to create a sense of nostalgia. Incorporate vintage furniture, ornate frames, antique mirrors, and vintage-inspired tableware. These timeless pieces add an extra layer of charm and elegance to your fairy tale setting.
Unique Seating Arrangements
Move away from traditional seating and opt for unique seating arrangements that enhance the whimsical atmosphere. Use mismatched chairs, vintage couches, or picnic-style seating with cozy blankets and cushions. These seating options create a relaxed and intimate setting for your guests.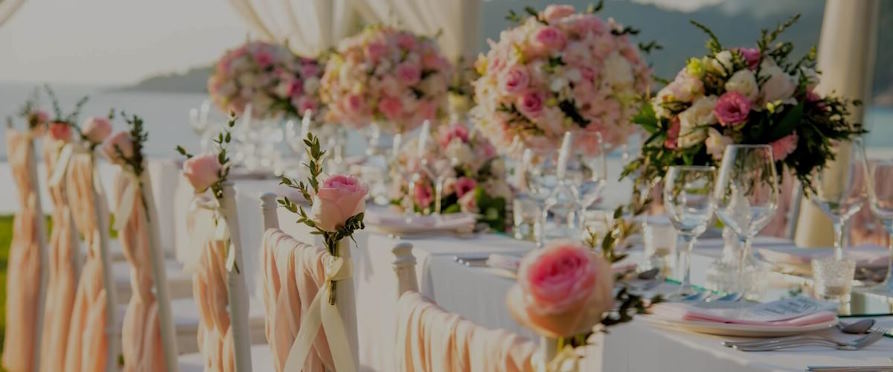 Ethereal Fabrics
Incorporate ethereal fabrics such as tulle, chiffon, and lace to add a soft and dreamy touch to your decor. Use these fabrics to create drapery, table runners, or chair covers. They add a touch of romance and can transform any space into a fairy tale setting.
Dreamy Tablescapes
Pay attention to the details of your tablescapes to create a magical ambiance. Use luxurious linens, elegant tableware, and delicate glassware. Incorporate elements like candelabras, crystal accents, and fresh flowers to add a touch of elegance and romance to each table.
Personalized Touches
Infuse your fairy tale setting with personalized touches that reflect your love story. Incorporate custom signage, monograms, or personalized favors that add a unique and intimate feel to the decor.
Remember, the key to creating a fairy tale setting is to combine elements that evoke a sense of magic, romance, and enchantment. Be creative, pay attention to details, and infuse your style to transform your venue into a dreamy and unforgettable setting for your wedding day.